10 reasons


to love your Great Lengths
Discover the benefits of the world's finest quality hair extensions.

Guilt Free Hair
We source 100% of our hair directly from Indian temples with donor consent. The money we pay these communities benefit from our fair trade.

Virgin Quality
Each and every hair batch is checked to ensure it's virgin quality so that you enjoy hair that has never been chemically treated.

Bounce & Body
Indian Temple hair has natural wave, air drying beautifully and styling easily. The hair is more durable and volumous than European hair, giving immediate body to thin, or lifeless hair.

Smooth & Tangle Free
Our hair is remy, where all the hair cuticles face the same direction for tangle-free smooth, strands during it's lifetime.

Gentle On Your Hair
Our organic hydrolyzed bonds expand and contract with water, just like your hair. This means no slipping, no pinching your own hair.

No Harsh Chemicals
We get to our creamiest and healthiest blondes through gentle osmosis baths that depigment the hair. There's no damaging bleach or harsh chemicals and the cuticle that gives shine and bounce remains totally intact.

All Over Volume
Our hair is double drawn where all the shorter pieces are removed, leaving absolute luscious volume from root to tip.

Natural Colour
Over 100 colours are available, all created by master colourists who blend tones by hand, for dimensional colour and brilliant vibrance.

Long Lasting Beauty
The quality of our hair is what makes it possible to enjoy Great Lengths for months on end. Lasting from 4-6 months, beautiful damage-free hair is yours, without high maintenance.

Give Back
When the extensions are removed, you can donate your hair to the Little Princess Trust who provide free wigs to children and young people, who have lost their own hair through cancer treatment or other conditions.
Great Lengths
from source to salon
Great Lengths sources 100% of its hair from Indian temples with permission from the donor.
Blue tick approved
on social media
Women around the world choose Great Lengths for their premium quality.
Great Lengths Extensions
Virgin, Remy Double Drawn Hair
When you choose Great Lengths you are choosing the highest quality hair extensions on the market.
Learn more about why Great Lengths creates the best hair extensions globally.
Great Lengths Keratin Bond
Virgin, Remy Double Drawn Hair Extensions
Pre-bonded keratin extensions are our most popular of our applications, perfect to add length, volume or colour effects. The ideal solution for women who are looking for premium hair extensions with an invisible and seamless application, lasting from 4 to 6 months with appropriate care and maintenance.
Great Lengths Tape
Virgin, Remy Double Drawn Hair Extensions
GL Tapes are made of authentic premium hair, anchored to an extra-thin medical grade adhesive tape. They are designed to create a fuller effect and long luxurious hair thanks to a fast application. The medical grade adhesive strip is designed not to cause any tension and feels completely flat on the head.
Great Lengths
for your wedding
Google reviews
Five star reviews
Our reviews come from real women in Australia and New Zealand who have had Great Lengths hair extensions. Read some of the five star reviews from Sydney to Perth, Brisbane to Adelaide, the Gold Coast to Melbourne and learn about other womens experience with us.
I couldn't recommend Great Lengths hair extensions more.
After using tapes for the last six years and constantly having my hair pulled out from the tape its self and randomly having extensions fall out at any given time, Great Lengths extensions have been an absolute blessing.
Kareice Rundle
I've been going to evoke hair extensions for the past two years getting Great Lengths hair extensions and they're are a life changer! I've been getting hair extensions for a long time now, and without a doubt Great Lengths are the best ones I've ever had. I am so obsessed and would highly recommend to anyone who is thinking of getting hair extensions
Georgina Woods
After having a bad experience with another brand, the moment I had these extensions placed in my hair I knew I would never change. The quality is phenomenal and blended so naturally with my normal hair that even I could barely tell which was mine and which was extension.  They are the only brand I will ever use!
Britt Shaw
I have very fine, straggly hair and not much of it. With the experts at Evoke, no one even knows I have extensions. I'm in the fitness industry and I have no issues at all with maintenance. They last up to 6 months every time. I would not use anything other than Great Lengths. Highly recommend.
Joy Flint
Learn about
Hair Extensions
How do I recognize quality extensions?
You will recognize quality extensions when they are not easily distinguishable from your own hair and when the bonding is very thin and almost invisible.
How do I know I'm getting authentic Great Lengths hair?
There are several ways to confirm a salon/stylist Great Lengths Certification status:
Ask to see the stylist's Great Lengths Certification Certificate.
Check the Great Lengths Salon Locator to see if they are listed.
Contact Great Lengths on 02 9935 6900, a Great Lengths Representative will be happy to assist you in determining ones Great Lengths Certified Status.
How are the strands attached to the natural hair?
Great Lengths patented protein polymer bond ensures a quick and simple application either with heat or ultrasound system. Bonds are made from synthetic keratin mimicking the molecular structure of natural keratin found in human hair and skin and maintaining a pH value of 5.5 to be compatible with your hair, scalp and skin.
Do extensions damage hair?
The main cause of hair breakage in inferior hair extension systems are due to wax, metal or other hard compound hair extension bonds that do not flex when the hair is wet. The Great Lengths synthesized keratin bond mimics your natural hair's structure by expanding and contracting with your hair shaft. This results in no strain on the hair. Applied using only the Great Lengths 3200 or 5000 application machine, the applicator simply moulds the bond around your natural hair and leaves it to cool. The bond is so small and light weight that it is virtually undetectable and causes no stress on your natural hair.
Correct application is also vital to prevent hair breakage. The Great Lengths keratin bonding process will not damage your hair if applied in the prescribed manner by a Great Lengths Certified hair extension expert. Great Lengths certified stylists undergo a rigorous training process. Check their certificate or call us to verify that they are trained by Great Lengths.
How Much Are Great Lengths Hair Extensions?
Great Lengths hair extensions cost depends a lot on what you want and the state of your hair as it is. The varying factors include how thin your hair is now as well as your head size. It also depends on what length and thickness you're looking to achieve through extensions. With a quick consultation at your Great Lengths salon you'll get a complimentary quote and understand just what cost you are looking at for your new hair. To find a Great Lengths salon, click here.
How long do extensions last?
With regular maintenance, which includes brushing daily with a Great Lengths special hair extension brush, Great Lengths hair extensions will last three months (sometimes up to six months depending on your natural hair). As your hair grows, the bond will naturally grow out with your hair. Proper treatment, such as using the Great Lengths hair extensions Wetlines after care products that are specially designed for Great Lengths hair extensions, will extend the life of your hair extensions.
Can the strands be removed and can I remove them myself?
Removal of the Great Lengths strands is relatively easy. Your hairdresser will apply a special gel on the bonds removing them with a tool. What usually creates a challenge is matting. Matting is due to non proper or careless maintenance.
Never remove your hair extensions yourself. Always return to the salon to have your hair extensions professionally removed. Great Lengths extensionists have all been trained to remove the hair extensions using only Great Lengths removal solution.
Must I always wear the same hairstyle?
Great Lengths hair has a natural wavy effect and for most clients this is an advantage because they can be easily dried and styled. Any style, color or cut is possible.
Will Great Lengths hair extensions affect my lifestyle?
Great Lengths hair extensions will not affect your lifestyle at all. The bonds of the hair extensions expand and contract with your hair and will not deteriorate over time or cause damage unlike other types of hair extensions such as glues, waxes, metal beads. With a little care, you can wear your Great Lengths hair up or down, go swimming, exercise and do most other things you would normally do without ever damaging the hair extensions or the bonds.
Will people be able to tell I have hair extensions?
Great Lengths hair extensions are virtually invisible if placed correctly by a Great Length technician. The bonds are set close to the head and never at the hair part or the hairline. Because the extensions are set in rows, in the natural direction of your own hair, they are discreet and indistinguishable to your own. You are able to wear your hair up, so long as you take a little care to make sure you haven't pulled your hair back exposing a row of the extensions.
Can You Reuse Great Lengths Hair Extensions?
Great Lengths hair lasts from three months to five months or even longer with the right care. When the extensions are removed, a special solution is needed to break down the natural keratin bond. As this happens, the bond is destroyed rendering the extension unsuitable for further use.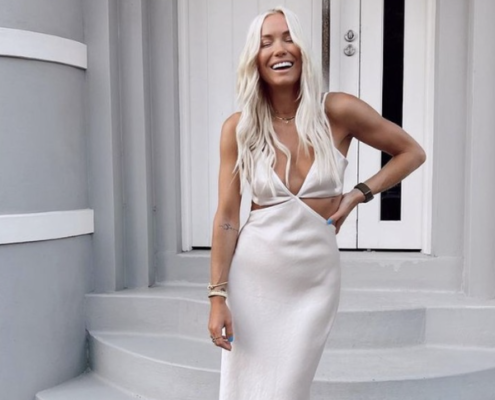 https://www.greatlengths.com.au/wp-content/uploads/2023/07/Screenshot-2023-07-25-at-1.21.17-pm.png
604
600
greatlen
https://www.greatlengths.com.au/wp-content/uploads/2019/04/GL-logo_Black.png
greatlen
2023-12-01 13:46:50
2023-09-29 10:59:38
Great Lengths For Special Occasions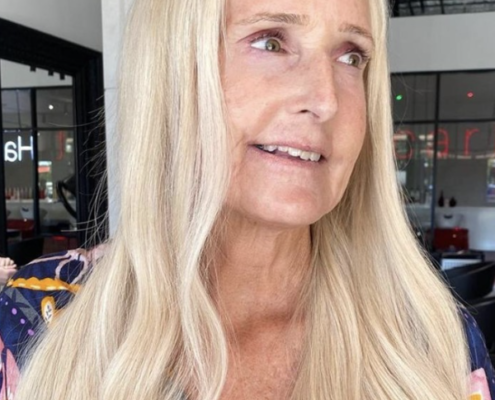 https://www.greatlengths.com.au/wp-content/uploads/2023/07/Screenshot-2023-07-25-at-10.36.18-am.png
604
600
greatlen
https://www.greatlengths.com.au/wp-content/uploads/2019/04/GL-logo_Black.png
greatlen
2023-11-16 10:50:03
2023-09-29 11:01:54
Great Lengths For Any Age