Great Lengths is the only hair extension company worldwide that oversees the complete supply chain and can make the assurance of being source to salon. Our ethical and sustainable approach means funds for the hair extensions will reach the donors' communities, people who work within our company allow full transparency over the entire journey of the extensions that arrive in your salon.
Great Lengths Temple Hair Extensions
Across India, Hindus regularly participate in a religious act called 'tonsuring'. This ritual, in which the donors shave their heads, it is an act of religious devotion where they 'give up'  the worldly possession that meant so much. At three such temples, Great Lengths has had a long standing relationships built on trust. The temples exchange the hair for funds. These funds go to support the workings of the temples, providing the local communities with all sorts of resources.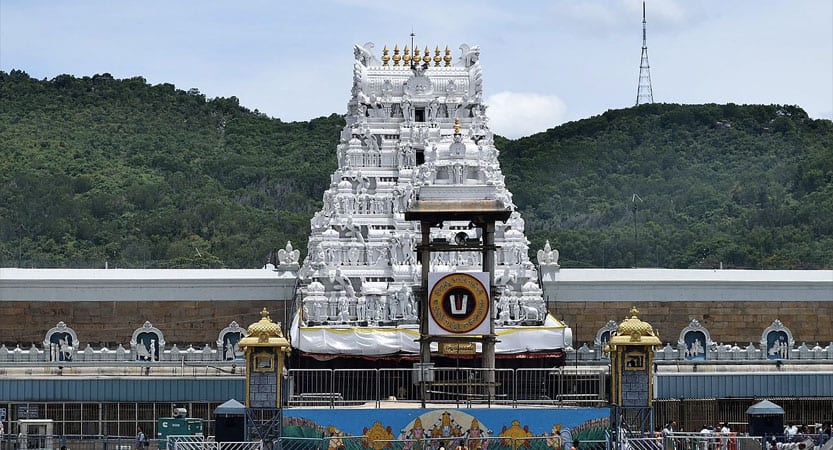 Proceeds Of Great Lengths To Temples
As an example of how the proceeds of Great Lengths  may help a community, you can easily look at one of our main donor locations, the Tirumala Venkateswara Temple, located in Tirupati. This temple sees 50,000 – 100,000 pilgrims daily, some of those being Great Lengths hair donors. The temple supports many social service such as schools for the blind, educational support for the disabled and care for the elderly.
Origins Of Other Hair Extensions
In most cases, it is virtually impossible for your salon to know where their hair came from if it's not a closed-loop supply chain like Great Lengths. With numerous middle men and buyers bidding on hair extensions, supply and demand may be met ethically – or not. As brands may employ buyers to source their hair, the levels of transparency vanish, the claims become more dubious. There are stories of hair  from prisoners, orphanages, or even cadavers. While unethical sourcing is making more headlines these days, especially as the demand for hair extensions increases, you will always know that Great Lengths sources their hair extensions ethically and sustainably.
If you are interested in having a consultation on Great Lengths hair extensions, please visit our salon locator here. We supply the best hair extensions to Australia and New Zealand. From Sydney to Perth, Adelaide to the Gold Coast, Melbourne to Brisbane we have the highest quality extensions at the very best salons.
https://www.greatlengths.com.au/wp-content/uploads/2021/01/temple.jpg
450
833
greatlen
https://www.greatlengths.com.au/wp-content/uploads/2019/04/GL-logo_Black.png
greatlen
2021-01-28 19:01:57
2021-06-01 17:41:27
Great Lengths Source to Salon