Why so many questions?
The best hair extensions come from the best consultation.
Each and every Great Lengths stylist completes an intensive two day certification and one of the most important aspects of the certification centres around consultation with the client. Oftentimes, women looking into Great Lengths are surprised by the amount of questions their stylist asks. Here's a list of some of the questions that might get asked and why your stylist is asking it. It will help you understand how your Great Lengths are perfectly tailored to you and how we ensure that they are right for you and your lifestyle.
What is it you're looking for hair extensions ?
This may seem like an obvious question, but there are a slew of different answers we often get that help us navigate what type of solution we can offer. Many women believe that hair extensions are just for long luscious hair but the majority of our clients actually are just looking for a bit of volume. Perhaps they want to create a strong line in their bob haircut or they are looking to fill in gaps at their temples to give their hair some fullness. By asking this question we can understand what truly bothers a client about their own hair and what look they are going for. When speaking to your stylist, make mention of what you like and what you don't like about your natural hair to help them understand what you want to achieve.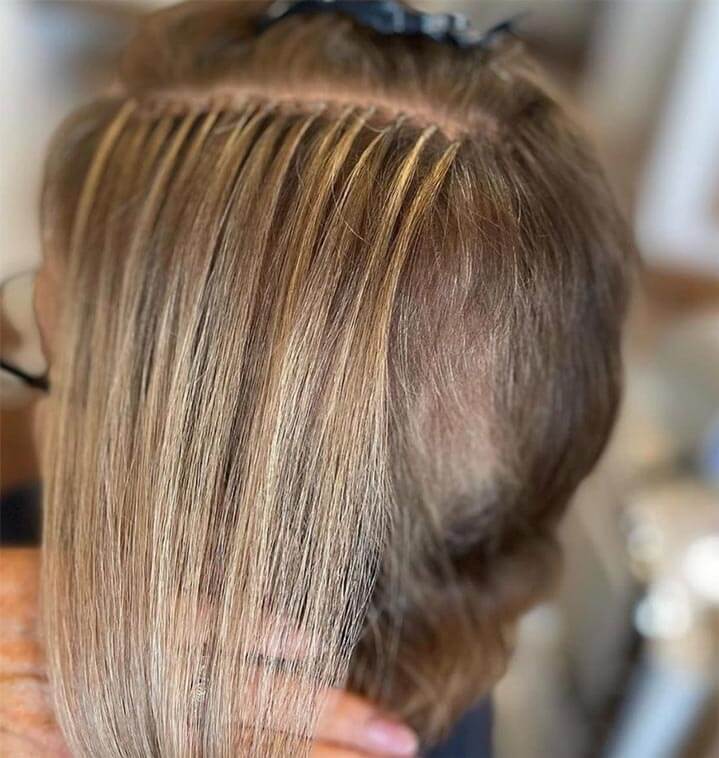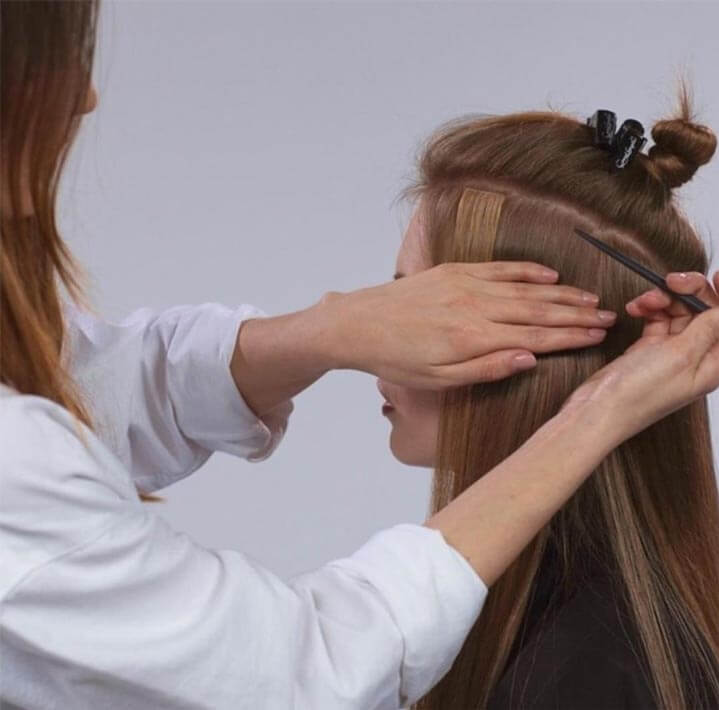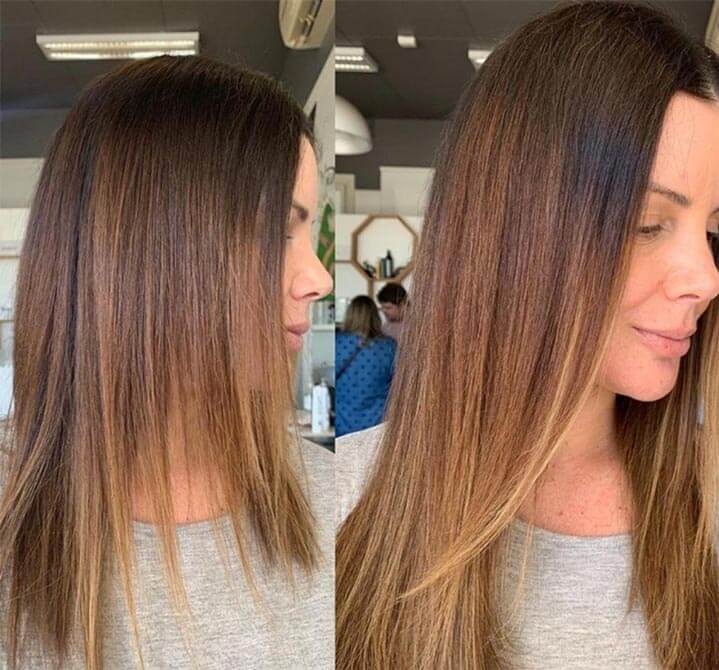 Hair extensions can be the answer for different desired looks. Speak to your Great Lengths salon to find out the best solution for your needs
Have you ever coloured died or treated your hair?
There is no right or wrong answer here and it's very important to be honest with your stylist. Chemical treatment and colouring are not necessarily bad for your hair but it will give the stylist more information to look closely at your hair quality and make sure that there is no damage before putting in the hair extension.
If you have recently had your hair coloured it's important to wait two or three days so that the cuticle can reduce from a swollen size. If not, putting the keratin bonds around the hair will be on a puffed out hair follicle and make a slipping. If you have recently had a keratin straightening treatment, or perm, you must wait at least three weeks before getting Great Lengths.
Do you have any medical conditions are you pregnant or going through any hormonal changes?
Great Lengths are completely safe for pregnant women as well as women who have just had children. It should be known to these women however, that because of hormone changes their own natural hair may change in the fall out rate, meaning that after the baby is born their hair may fall out at a faster rate. The hair extensions that have been put in the hair will trap that hair at the bond, and though it may call look as if it's being pulled out of the head, this is actually fallen here that simply gotten trapped in the bond. This may mean that you will need another set of Great Lengths extensions more quickly than normal.
If you are undergoing chemotherapy or radiotherapy you should wait until your treatments have ceased. At that point it may be a good idea to get a consultation with your Great Lengths stylist, however they may ask you to wait a few months to let your hair grow in where they can look at the strength of the hair and monitor your progress before giving you Great Lengths.
What is your lifestyle? Are you an active gym goer?
We ask about lifestyle to understand whether or not the client is aware of the extra maintenance hair extensions may take on them. While Great Lengths has very little maintenance, some basic precautions must be taken to ensure that the hair extensions remain healthy and brilliant through their lifespan.
Your questions…
If you have never had hair extensions before it is important to ask your stylist all of the questions that may concern you. No question is a bad question and don't be embarrassed to ask something that you feel maybe obvious to someone else. Your stylist will welcome your curiosity and they will also feel more confident about you being a good candidate for hair extensions.
Answering your consultation questions truthfully and asking all of your own questions is what goes into preparing for having the life changing experience of hair extensions. While other hair extension brand maybe just for a night out, a few days or weeks, Great Lengths lasts months on end and it's absolutely imperative that you are comfortable with the product. Oftentimes our clients will have her at Great Lengths hair extensions for not just months but for years on end. We pride ourselves on creating a quality product that creates a lifetime of loyalty and helps women achieve the volume and look they desire.
Our salons are located all over Sydney, Brisbane, Adelaide, Melbourne, Perth and between. They offer the highest quality hair extension available, Great Lengths.